Once upon a time, there was a travel blogger who knew in her heart of hearts that she was destined to stay in a palace. Day and night, she looked longingly out of her Chelsea window, dreaming of a palace to call her own.
There would be a spa, pools, banquets and handsome princes in attendance. Oh, how she longed to be transported to that magical place where she knew she was expected.
One day, as if by magic, a key arrived inside a note that read, Come join us at the Es Saadi Palace in Marrakech. Was this it? Was this the palace that she desired – in one of her favorite cities? There was only one way to find out. Like a bird, she was flown to the Red City and, immediately upon touching down, was whisked away to what would be her home for the next few days ….
…The Es Saadi Gardens & Resort..and what a home it was!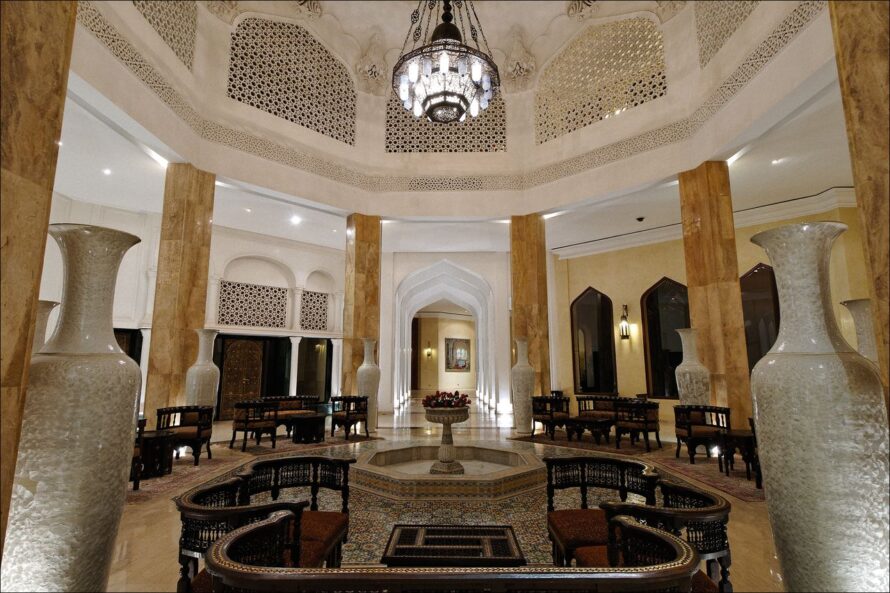 One step inside and the travel blogger knew she had arrived to bask in the splendor she dreamed of. Hot towels emerged, mint tea poured, dates and honey-soaked treats offered as gifts.
As she was led to her door, she crossed her fingers and inhaled, would the key fit?
It did!! Rejoicing was heard throughout the land. Stepping inside, she found her room exactly as she expected…luxurious and, oh so,comfortable with champagne and strawberries there to enjoy…and the view from her window breathtaking.
Over the largest pool in Marrakech, straight up to the Atlas Mountains. she gazed over the horizon that seem to go one forever. Watching the sunset as she lingered on the terrace, a hunger pang was felt.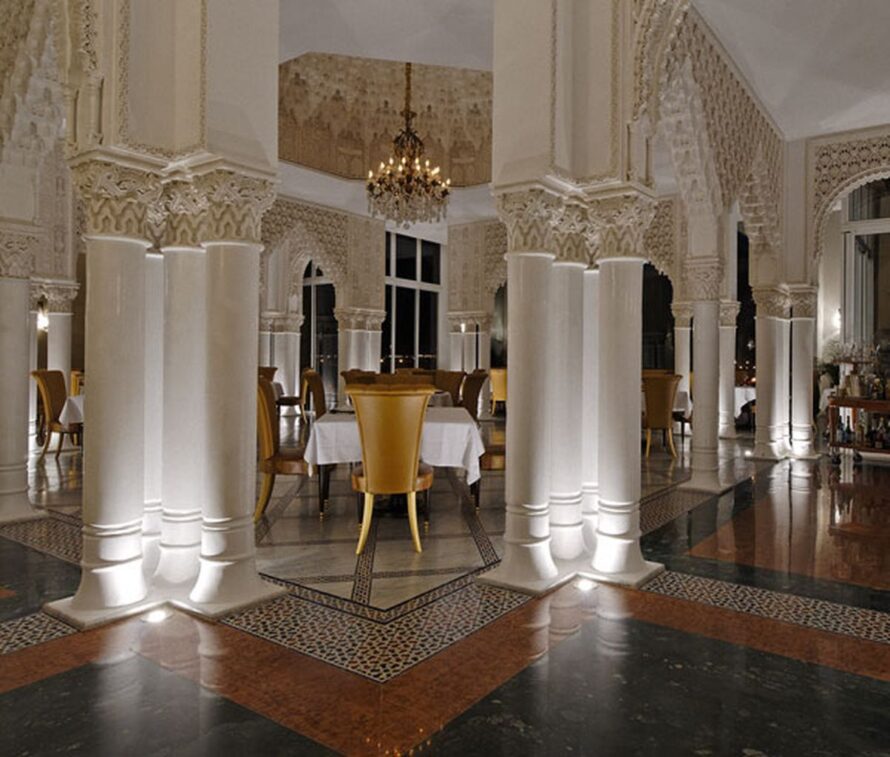 Dinner was served at the Cour Des Lions restaurant where her first bite was of the aptly named "Cour des Lions" couscous. Heaps of veggies and meats adorned the de rigueur Moroccan national dish. She ate until there was no more, then heard the pillows calling from her room as sleep awaited.
Her first day in Marrakech was spent visiting the Majorelle and Menora Gardens, with a stop in the famous Jemaa El Fna square to sip snail soup from one of the many stalls vendors.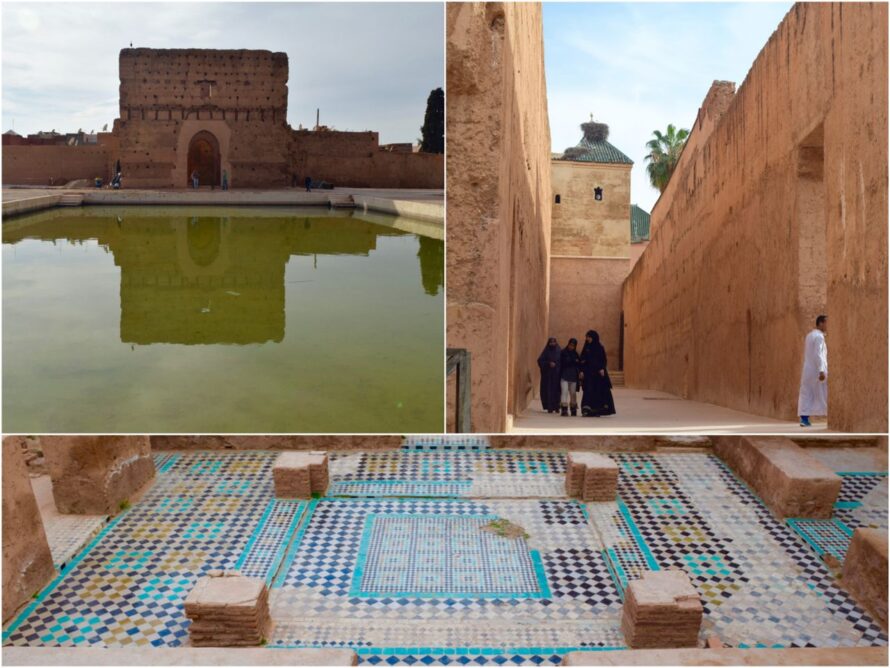 Then, more palaces to see, including the El Badi Palace finished in 1593, originally constructed using gold and onyx. Today, glimpses of that grandeur are visible in the ornate design of the mosaic floors.
The more modern but equally as lovely, Bahia Palace, sits hidden in fabulous gardens right in the middle of the medina. It was built in the 19th century to be the greatest palace of all time.
All this sightseeing had worn out the weary travel blogger and she felt the pull of palace's spa luring her back to the Es Saadi. A facial, a steam bath in the traditional hammam, and a dip in the wonderfully modern pool, built around one of the oldest trees in Marrakech, called out to her.  
After her afternoon of self-indulgence, she made her way to one of the magnificent Es Saadi villas. – the 1001 Nights Villa. Surrounded by two handsome princes, the travel blogger sank into the plush sofa to watch a screening of Hitchcock classic, The Man Who Knew Too Much with Jimmy Stewart and Doris Day, filmed in Marrakech in 1956. Even popcorn was provided, as well as lots of sweets and other temptations.
Those temptations were too great to ignore and she was lured into the nightclub next door. Dark and mysterious, buzzy and exciting, the Epicurien restaurant sits right next to the Palace and is THE place to get warmed up for losing plenty of dinar in the casino adjacent. Dinner over, she was happy to wander back to her beautiful room to sink into her luxurious king-size bed.
Up bright and early and having lost no dinar the night before, she happily shopped all morning in the souk  – a must for every trip to Marrakech!
Then breakfast back at the Palace where she discovered her new favorite tipple, not only pretty to look at, but delicious to taste: Rosemary Water.
As the clock struck noon and the pumpkin arrived to take her back home, she was sad to leave her new friends at the Es Saadi Palace. She wished she could stay here forever, as the storks in Marrakech do, but alas she could not.  As she waved good-bye to the fair city, she whispered adieu as she was sure to return.
NB: I was the guest of the Es Saadi Gardens & Resorts and Visit Morocco. I can't thank them enough for inviting me to explore their lovely Palace hotel and rediscover the city I love so much. For more information on Marrakech and Morocco, please visit www.visitmorocco.com. Everything I write is always my own opinion!
The pictures of me are provided by Patrick Tillard & some of the photographs of the hotel by RMG & Co. For more information, please email me.