No matter how often you return to a city, if you look hard enough, you can always find something new.  I was starving in Milan and in search of the INSALATONE (big salad) that the Italians do so well: a mix of tuna, mozzarella balls, lettuce, fennel, tomato, carrots, etc.  I happened upon a most happening joint.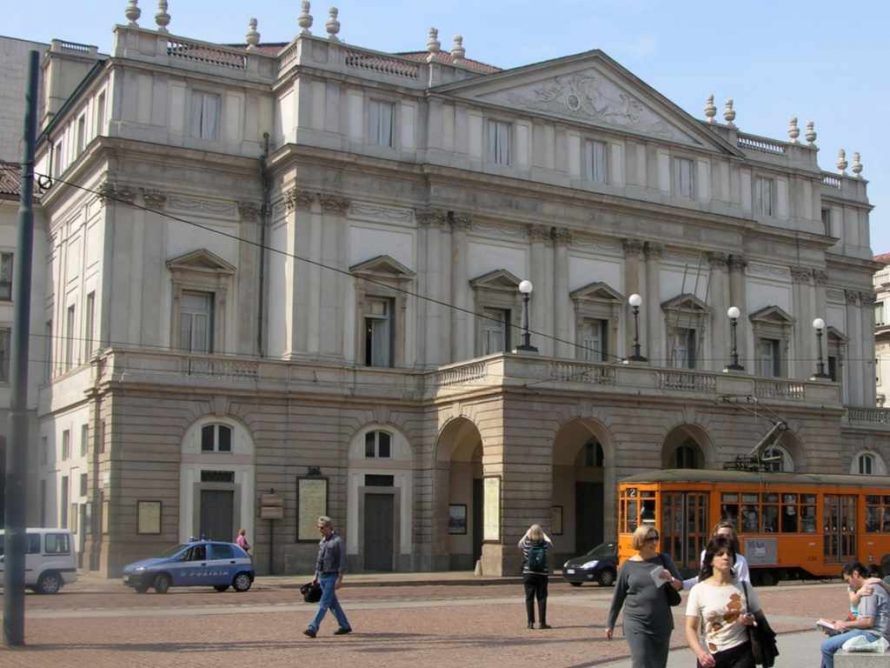 I was the only non-Milanese and the food around me looked pretty good for a sandwich place.  I sat outside under a big heater and when they brought exactly what I wanted, I was in pure heaven.  Went upstairs to find the loo and found myself in a compact dining room heaving with lawyers, business people, etc all on lunch break.  So this time when they send you upstairs, it's not because you look like a tourist but because you look like an Italian.
TWINS CAFE (very near the Duomo)
Via S. Pietro All'Orto 7; Telephone: 39 02 76 02 15 73
Also discovered a new chocolate shop/gelateria which has opened ten days before and the line was out the door.   They have waffles, cones filled with liquid chocolate that runs from taps, chocolates from all over Italy.  I had my requisite gelato – two scoops: lemon and chocolate/cherry. Yum.
TAVEGGIA
Via Visconti di Modrone, 2 02.76280856
My fav hotel was booked so I had to stay at the NH President, which I can recommend but only ask for the new rooms!  There was one great thing about the hotel…behind it sits Taveggio, a cafe in the old Milanese style.  The lime green curtains are the chicest around – and the budino di riso wasn't bad either!
CIOCCOLATI ITALIANI
via De Amicis, 25; Telephone: 39 02 894 06651
Since you need some ice cream to follow that lunch!