As we entered the Philadelphia Museum of Art on January 1, 2016 (one of Philly's greatest monuments and more than just Rocky's playground), Diana was there to welcome us into the New Year. We looked up to see her arrow zoom straight into the year in front of us!
Every year, we seem to learn something, whether we want to or not. Along my travels this year, I was welcomed by countries I had only dreamt about seeing. Each journey brought with it a whole new vocabulary that when translated inspired me to go even further.
Hopefully some of them might make you less afraid of the unknown.
PEOPLE WILL LISTEN!
June 7 – the trumpets blared and I think I actually broke ITunes…well kind of…it was the official launch of Best Sips Worldwide. (now A Lush Life Podcast) When the first podcast with Andy Mil of the Cocktail Trading Company went live on air, more than 100 people tuned in! Each guest on the show has taught me so much this year – it's all about the bitters, there's a good and bad tequila, my fav Philly bar has a branch in Mumbai are just a few. Best Sips has continued to grow and will be around in 2017!
ALL VEGGIE DISHES ARE NOT CREATED EQUAL
A trip to 2 Michelin-Star La Bouitte restaurant in St. Jean de Belleville, France, had me redefine my definition of simple in the following phrase: just a simple plate of vegetables. Simple now means among other things – a work of art, other-worldly, incomparable  – thanks to the mastery of René and Maxime Meilleur.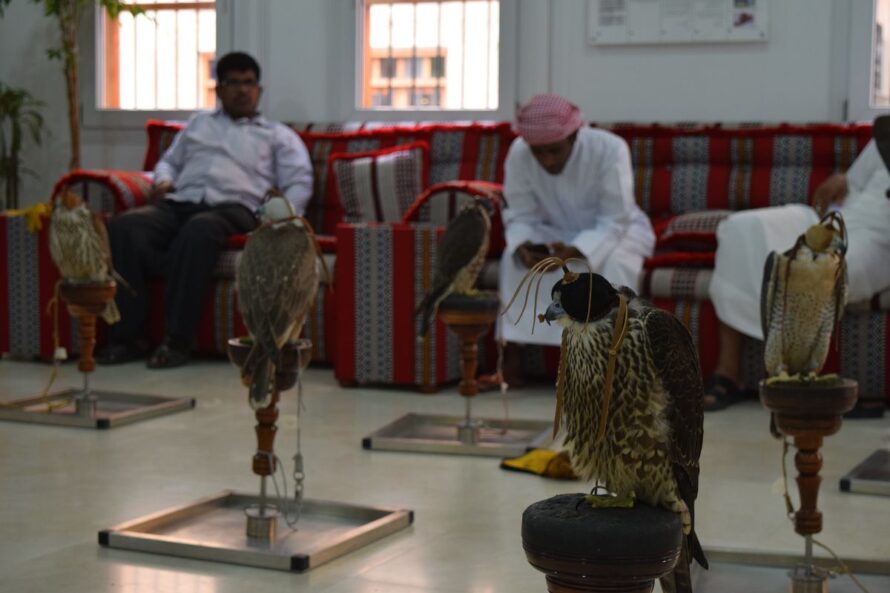 FALCONS HAVE THEIR OWN HOSPITAL
Falconry has been part of Arab culture since 750 BC – the time of the first reference in an Assyrian engraving. Qataris are more than passionate about the sport and a single Falcon can reach $250,000. Needless to say, sometimes these priceless pets get hurt. I visited my first ever falcon hospital on a trip to Doha this year to see how well the feathered patients get treated.
THERE WAS A TIME BEFORE ROLLIES
I see no rollies in sight. Anyone lucky to travel, like the Marquesses of Londonderry's pile Mount Stewart in County Down, Northern Ireland, didn't stuff their belongings into anything in the overhead compartment, that's for sure. Wherever they voyaged, it was five star all the way and no one haranguing them that they were packing too much! Ah, the olden days!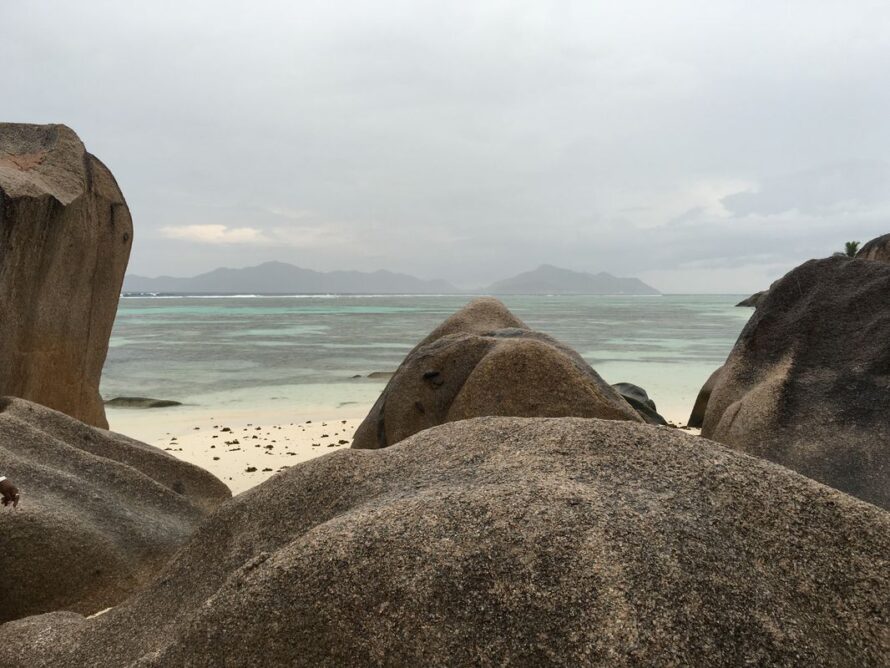 EVEN IN THE RAIN, YOU CAN LOOK GOOD!
Halfway around the world and the one day I had to visit the most photographed beach in the world, it poured. Still, it didn't matter. There was no way to take away the beauty of the Anse Source D'Argent on Le Dique Island in the Seychelles. Yes, it was truly breathtaking, so much so, I didn't even know I was getting soaked.
NO MORE TENNIS RACQUETS
Snowshoeing is a lot tougher than it looks. A incredulous look from our guide, during an outing to Chamonix, made me realized very quickly that the shoe-shoeing had moved on from the tennis-racquety strap-ons from the bygone years. With our newfangled gear, we glided like gazelles over the snow, deep and crisp and even. Give me this over skiing any day!
GONDOLIERI HAVE THEIR OWN SHOP
Yes, there is one shop, in only one town, that fills all your needs, if you are a gondolier – where is this unique shop? Why, Venice, of course, a city that always blows your expectations out of the acqua!
ENGLAND WILL ALWAYS BE ENGLAND
No matter whether we are in the EU or Brexit, tradition lovers can rest assured that there will always be someone on horseback racing after something in olde England…hounds will have a job and tweed will always go with red trousers! Hurrah! (This was Point-to-Point!)
PAOLO VERONESE WAS A GOD
More a reminder than a newly learned item! A return trip to see the newly refurbished Gallerie dell'Accademia in Venice, with a moment or two to pause in front of the Veronese's Feast in the House of Levi, always restores my faith in the world. Knowing that people are alive to create such masterpieces gives me strength. Still, only here can you sit in front of it all day and then go have a dinner at Alla Testiere!
HE DOESN'T HAVE TO KEEP HIS DAY JOB!
He directs great films, but man-oh-man, can Francis Ford Coppola produce an equally fabulous hotel. Jacques Grange and he have designed a picture perfect, luxurious hideaway in the wilds of Basilicata, the unsung region of the south, that should not be missed.
STEP ASIDE PUGLIA, HERE COMES BASILICATA
Had to mention this region twice as it was so stunning. We were there in April and it was absolutely gorgeous. The green, the blue, the sky, the land – all mind-blowingly beautiful. A step or two into Puglia to see a trulli or two made the visit complete.
CHELSEA FANS WOULD BE HAPPY IN PORTUGAL
The Northern Portuguese have a real penchant for blue and white tiles. They cover every important building, decorate the insides of pesadas, and seem to be everywhere you look. If you're a Chelsea fan looking for a summer holiday place, Northern Portugal is your go-to!  (For those who don't follow Chelsea, the team colors are blue & white!)
YOUR FULL IRISH IS MORE THAT IT APPEARS
This simple fried egg with sides is a lesson in local sourcing! Hastings Hotels were recognized by the British Guild of Travel Writers for collaborating with neighboring farms that provide almost everything on this plate and more – nothing tastes as good as that.
BEING SO LAST CENTURY IS HANDY SOMETIMES
There are spots in this world that don't connect; you might as well throw the GPS out the window. A map is required on all trips, whether you think you need it or not!
ROME NEVER GETS UGLY
What a city? The blend of antique and baroque, need I say more – that was not learned this year, but was always known. Nowhere better to spend a big birthday than Rome!